Stylo Matchmakers Football Boots | Born from the love of football
Top English football agent and entrepreneur  Scott "Matchmaker" Michaels officially rebooted the 1960's football boots label every real football fanatic wants. Stylo Matchmakers is an authentic brand that now combines 2 passions, football and fashion. We merge the elegance of the most iconic players in history into a unique and timeless football lifestyle brand.
We exercise the same reverence in life for people we encounter, no matter rank or status. The game remains an essential part of our souls. Our Stylo Matchmakers designs are timeless and inspired by the legends of the game — confident and composed, full of finesse and class — Stylo Matchmakers football fashion brings the same qualities to you and your game.
For example, these classic football boot designs were worn by some of the most famous names in football history whilst ensuring comfort and performance are kept to maximum levels, we now offer these real leather retro football boots for the modern-day footballer who wants to wear an iconic piece of football history.
When your dad was a lad, sure, we sponsored some of football's greatest icons with our football boots. Most famously Pele, George Best, Brian Clough, Bobby Moore and Kevin Keegan, but we have come a long way since the 60's which is why today we refuse to sponsor any of today's high performance athletes.

BEING EQUAL
Sponsorship's don't support equality. The dirty money used to bribe players on contracts, only makes things more expensive for everybody else who loves football. We know rare, pro-spec and affordable football boots "sticks it to the man".
Football transcends class, religion, gender and social-economic status. As a sport, it embodies a vast array of emotions: from joy to heartbreak from anticipation to wonder. On fields, pitches and playgrounds around the world, it plays out for the fans all over to live…and re-live the greatest moments of creativity and genius.
We are the society who breathe real football and we do not conform to corporate powers. Their billboards, the money, the control, the politics, we do not condone any of it.
Our aim isn't to turn you into a copy of your next door neighbour. You are not just another "Pawn" in the game, by wearing Stylo Matchmakers football boots you become the "King".
Above all, we offer a choice  of all-time classic retro football boots, which lead champions to their victories. In these trying times, we find it more important than ever to promote strong values. Our community unites and continues to come together.
Diversity: We embrace cross-cultural diversity
Respect: We respect everyone, from the janitor to the president
Integrity: We do the right thing, always
Equality: We know that we are all equal
Passion: We love what we do, we work hard, just like on the pitch
So when you are looking for your next pair of retro football boots, look no further than the Stylo Matchmakers Heirship classic collection.
Stylo Matchmakers®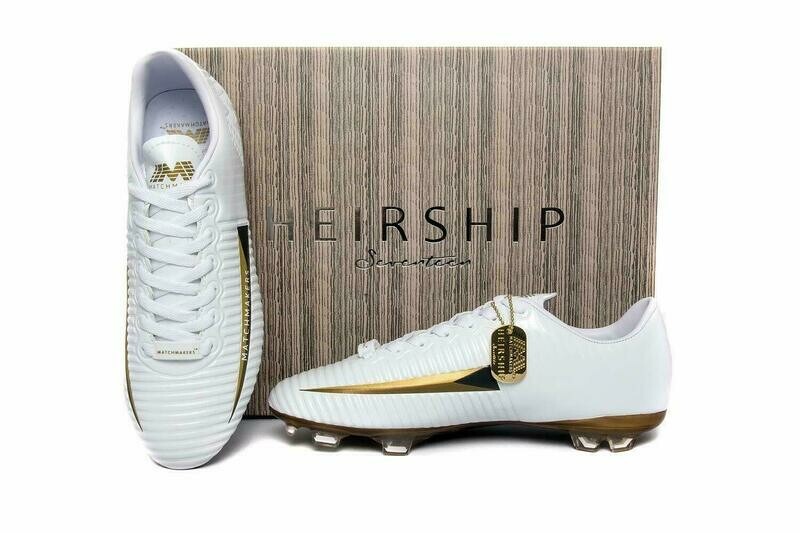 Stylo Matchmakers® Heirship Seventeen
Stylo Matchmakers® Heirship Seventeen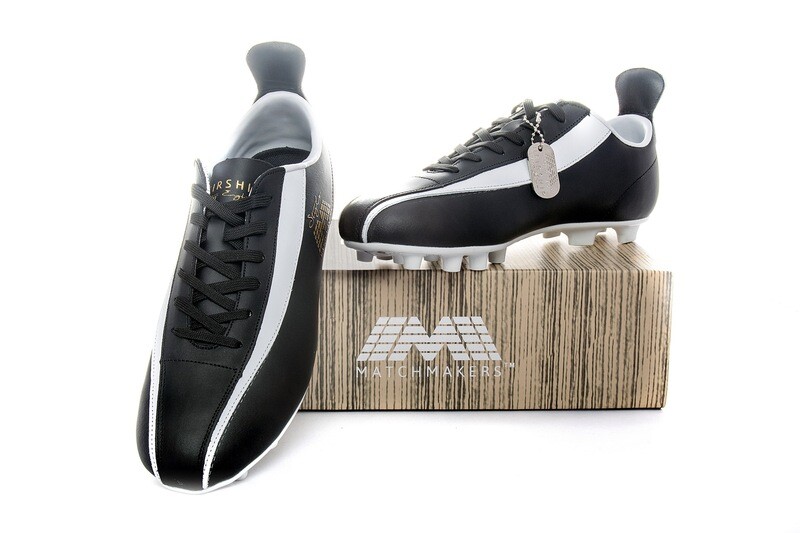 Stylo Matchmakers® Heirship Sixty Eight
Stylo Matchmakers® Heirship Sixty Eight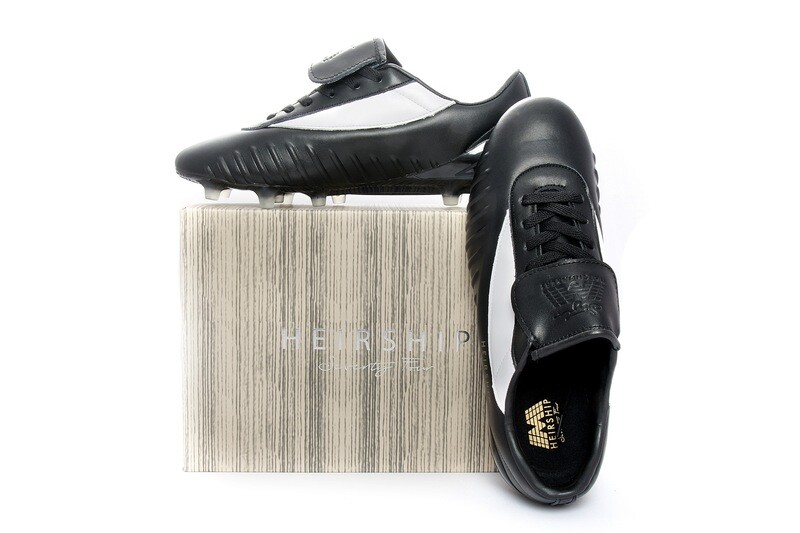 Stylo Matchmakers® Heirship Seventy Four
Stylo Matchmakers® Heirship Seventy Four
OUR HISTORY 
Paul Ziff, created the Stylo Matchmakers brand with the help of IMG founder Mark McCormack. Together the pair announced they were going to make a "Rock and Roll" sportswear brand pursuing England's most popular sports, which included tennis, golf, and football
In tennis, the number one ranking professional player for over seven years, Rod Laver found great success in Stylo Matchmakers tennis shoes.
With a wider span throughout the late sixties and seventies, the Stylo Matchmakers brand was more commonly worn in football. Among the hundreds of professional players who wore Stylo Matchmakers were Brazilian legend Pelé, Northern Irish striker George Best and full teams from Liverpool F.C, Leeds United F.C., Fulham F.C., Celtic F.C., Sunderland A.F.C., Sheffield United F.C., Arsenal F.C., and Nottingham Forest F.C. All-time greatest football managers also performed their duties in Stylo Matchmakers classic football boots, including Brian Clough, Bill Shankly, Bob Paisley, Jock Stein, and England Manager Don Revie (1974-77)
Whilst Stylo Matchmakers broke records with some of the biggest names in English football with their football boots, it also went on to become one of the fastest-selling brands in golf. Making it's way to the US, Stylo Matchmakers footwear was promoted and endorsed by some of the greatest golfers of all time, including Billy Casper, Nick Faldo MBE, and Arnold Palmer.
Eventually, sadly due to unfortunate ill health of the brand founder Paul Ziff in the early 1990s, Stylo Matchmakers eventually deceased. The brand's rights were acquired by Paul Ziff's former family business, "Barratts Shoes" who then completely dissolved all associated companies in 2013.
In May 2017 the Stylo Matchmakers brand was taken over and re-booted by British Entrepreneur and brand marketing expert and agent Scott Michaels.
Stylo Matchmakers launched again, exclusively with a number of football boot models under the "Heirship Collection" including modernized, original classic designs brought back. Whilst under new ownership and the new direction of football expert Scott Michaels, Stylo Matchmakers became leaders in the "Against Modern Football" campaign.
In a cash fuelled marketplace with giant corporate competitors, Stylo Matchmakers sits as a challenger brand, servicing the demand from a smaller audience of alternative individuals who mindfully don't want to touch anything the corporate brands create.
Stylo Matchmakers now proudly offer their customers the chance to be apart of a more exclusively told brand story and they do not bribe players to wear them, instead they charm them.
We promote individuality and exclusive sports fashion with our respected soccer cleats. As a tight knit family of mavericks, we do things our own way and we do not follow the decisions made by greedy suits in their corporate towers.  We are proud of our authentic roots and our brand history in football, as well as the value we offer through our exceptional football boots.